Your starting point for maximizing your travel rewards for your business spending
The ideal starting point for someone who wants to maximize their travel rewards from their business expenses would be to have good to excellent credit, one or two credit cards that they have had for several years and use for all of their spending. If you don't fit into that mold, we will look at some other options available for you to start out.
First card in your strategy
Chase Sapphire Reserve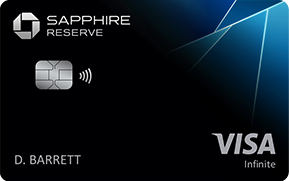 Sign-up bonus: 50,000 Chase Ultimate Rewards points after spending $4,000 in your first 3 months
Spending bonus: 3 points/dollar spent on travel and dining
Annual Fee: $450 (yes, it is steep but there is a $300 yearly travel credit that makes the actual cost to you only $150)
Other benefits: Global Entry($100) or TSA precheck ($85) fee credit, free Priority Pass lounge access at many airports worldwide, no foreign transaction fees.
Why Chase Sapphire Reserve first?
This is the best starter card for several reasons. In part 1, Transferable points were discussed and Chase Ultimate Rewards points are the most valuable in the industry. They can be transferred to many different travel partners and if you book reward travel through the Chase Ultimate Rewards portal, you get an extra 50% in value.
Chase's 5/24 rule
Another reason to start with a Chase card, is that Chase has a rule that is often called the 5/24 rule, which basically states that within a 24 month period, Chase will only allow you to get 5 new credit cards, regardless if they come from Chase or another company (ex: Capital One or American Express). Since Chase Ultimate Reward points are so valuable and you are limited to 5 cards, your first 5 credit cards in this strategy should likely be Chase.
When to use your Sapphire Reserve card?
This should be your primary card for all spending (except when meeting the minimum spend for a sign-up bonus for a new card, more to come on this in part 2). You should put any and all spending on this card especially during the first 3 months so that you can meet the $4,000 minimum spend. After that, until you get your next card in the strategy, you should use this for all spending.
If you want to keep personal and work cards separate, that is fine, just be sure that you will meet the minimum spending requirement within the first 3 months.
Option 1A
For those of you with less than excellent credit, you might get declined for the Chase Sapphire Reserve. If that happens, the Chase Sapphire Preferred is the next best option for you.
Chase Sapphire Preferred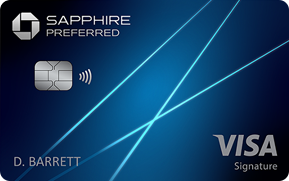 Sign-up bonus: 60,000 Chase Ultimate Rewards points after spending $4,000 in your first 3 months
Spending bonus: 2 points/dollar spent on travel and dining
Annual Fee: $95
Other benefits: 25% bonus when redeeming points through the Chase Ultimate Rewards portal
This card has a slightly larger signup bonus but the perks are not quite as good as compared to the Sapphire Reserve. It is still a quality option to get started on this strategy.
Option 2
I don't use this card but depending on your work travel style and routines, this card could appeal to you over the Chase Sapphire Reserve card. Or if you have already applied for a few cards in the last couple of years and want to get started earning more rewards but not within Chase's 5/24 rule.
American Express Platinum Card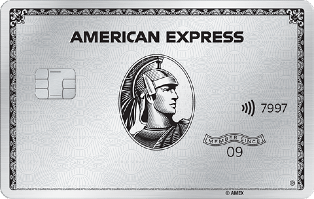 Sign-up bonus: 70,000 Membership Rewards points after you spend $5,000 in your first 3 months
Spending bonus: 5 points/dollar spent on plane tickets booked directly with the airline. 1 point/dollar on all other spending.
Annual Fee: $550 (very steep)
Other benefits: Up to $200 worth of Uber credit each year, $200 airline credit for incidentals (not tickets), Global Lounge Collection access.
The reason why I don't use this card is because the annual fee is too much for the benefits that I would get from the card. However, if you travel a ton, heavily use Ubers, and enjoy airport lounges, this card could give you benefits that are greater than the benefits that the Chase Sapphire Reserve card gives you. The Global Lounge Collection has better and wider availability than Priority Pass. The $200 Uber credit is divided up with so much per month and the $200 airline credit is for anything except tickets, which I tend not to use.
Minimum Spend
Regardless of which card option you choose, step 1 is to apply for that card, and once you are accepted and receive the card, step 2 is meeting that minimum spend to get the signup bonus. Without getting the signup bonus, most of these cards are not worth the annual fee in my opinion. For frequent travelers who book and pay for their own expenses and then get reimbursed, meeting that minimum spend should be fairly easy. If you don't travel that frequently, you will have to consider putting as much of your monthly spending on this card as you can so that you meet the minimum spend. I don't recommend buying things that you wouldn't normally buy just to meet the minimum spend as that likely negates the bonus.
Next Step
Part 3 will look at what to do after you have your first card and have met the minimum spend. What card to get next and how to proceed after that.
*All info is current as of 10/4/2019